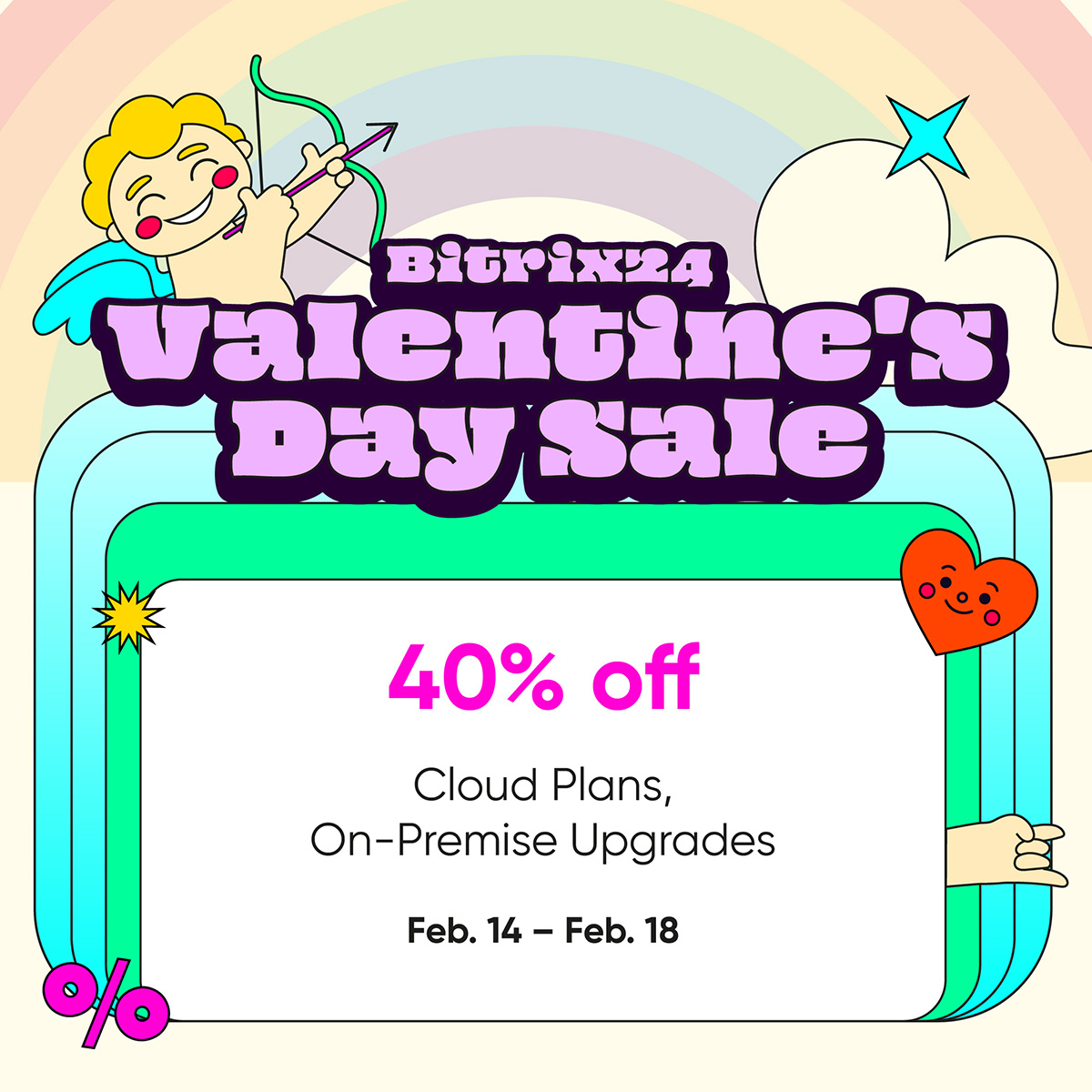 New to Bitrix24?
See what it can do for your business today!
Although people generally prefer getting Valentine's cards this time of year, we know you'd rather get a nice discount from us – so here it is!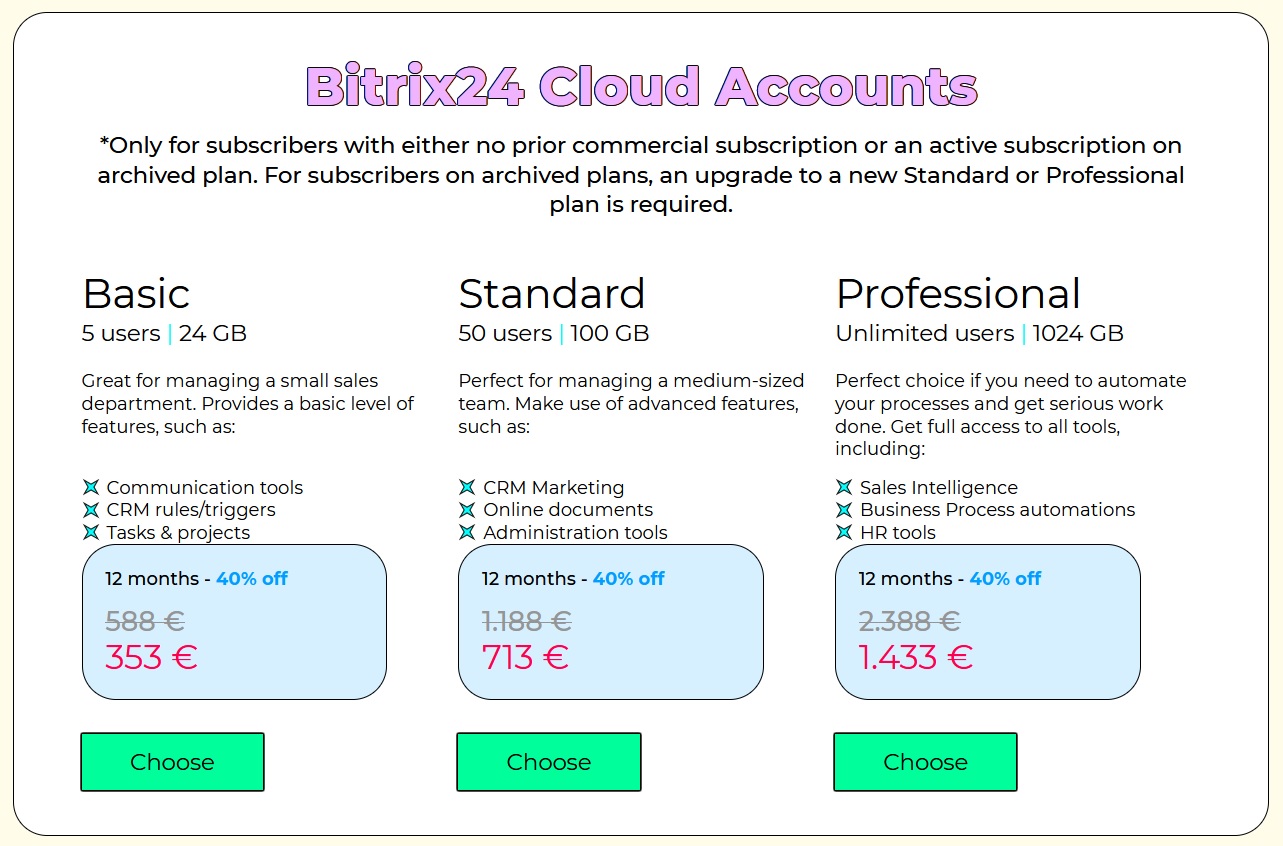 All discounts will apply automatically upon checkout from the 14th to 18th of February.
Terms and conditions
The Bitrix24 Valentine's Day Sale is valid from February 14 to February
18, 2022 for 12-month subscriptions for Basic, new Standard, and new
Professional cloud plans, as well as Business 50-500 and Enterprise
1000-Unlimited On-premise editions. This special offer covers cloud
accounts created in all domain zones (except RU, UA, KZ, BY). Discounts
are available only to Bitrix24 free plan subscribers who have never had a
commercial subscription and to archived plans subscribers. Subscribers
on archived plans are required to upgrade to a new Standard or new
Professional plan to get the special offer discount. For cloud accounts
with an active archived plan subscription, a new 12-month subscription
purchased as part of the Bitrix24 Valentine's Day Sale will be combined
with the existing subscription. The end date of the subscription will be
updated within 5 business days after the purchase. On-premise upgrades
are available only to those with an active maintenance subscription.
Upgrades purchased with this Special offer discount can only be applied
to licenses bought before February 11, 2022. This offer cannot be
combined with other discounts or special offers (except for partner
discounts), nor can it be extended beyond the original subscription
period purchased with this discount. All future subscription renewals
will be billed at regular price.. If you have any questions, please contact
info@presme.lt